Running and Peanuts
So I hurt my leg. I'm somewhat of an avid runner, especially in the winter when the wind is chilled and there's a slight chance of misty dew falling. Then misery governs my movements; faster I'll go and more alive I'll feel, and I'll have something nice to complain about later and I love complaining.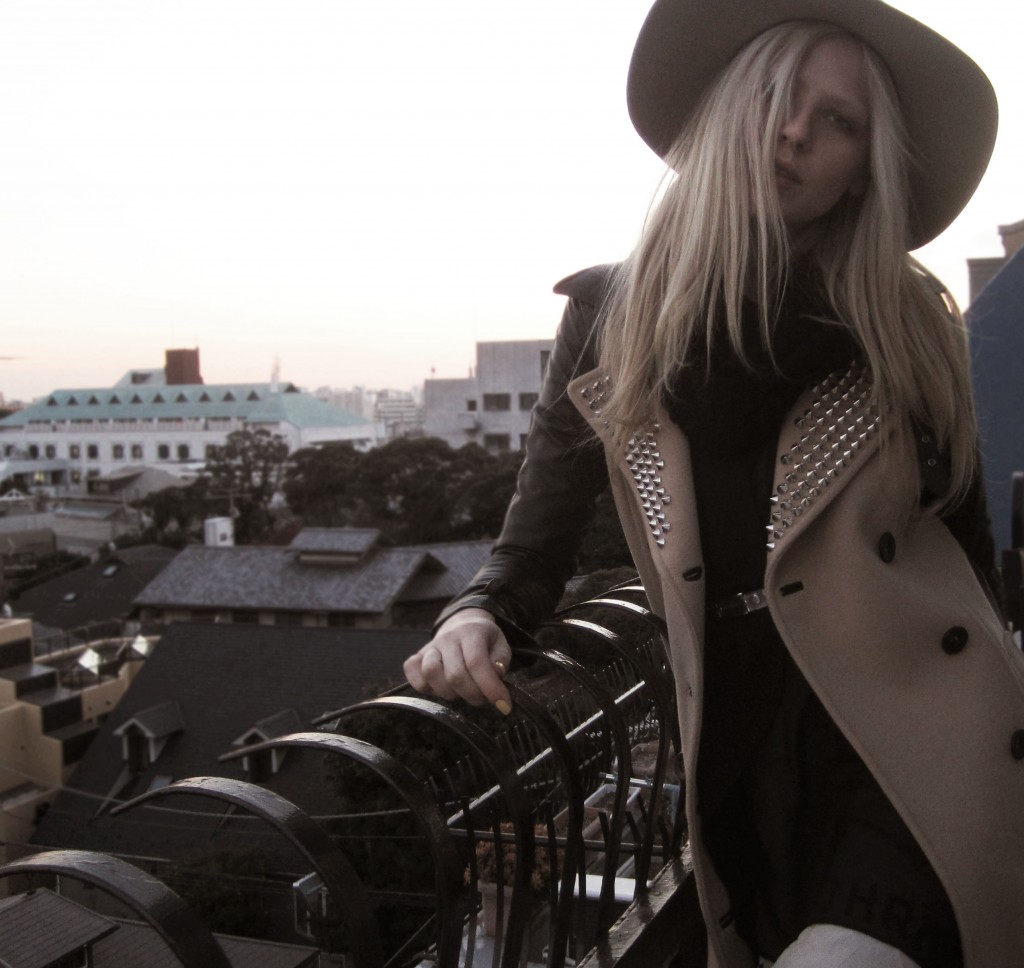 I went for a very languid 10k run to Yoyogi park, around the park, and back home again. The cold rain spilled through the trees and onto my jacket, making me wet and uncomfortable, but as I rounded the edges of the most beautiful pathways the moisture lifted and light trickled through the trees;  it was as if I was seeing the sun for the first time. Elated, I ran faster, past smiling children dancing with no music, and by other professional runners who seemed to silently whisper, "NOOB" at me through the small gape between their lips.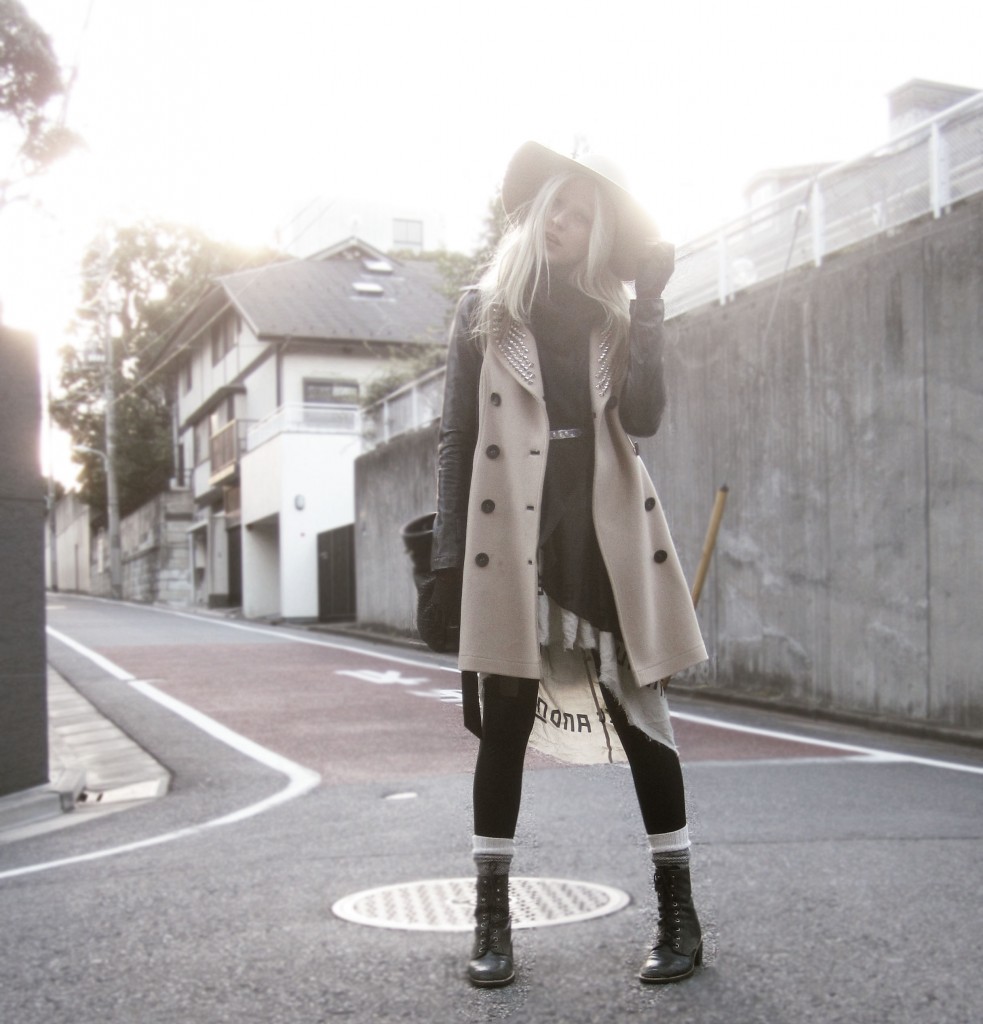 Happiness was on our faces, and so I ran, ignoring the ache in my knee, reassuring myself that it's nothing and I'll be fine. When I reached Daikanyama and my journey had ended, I started my few block walk back to my house, surprised to find that my motions of an elegant gazelle had transformed to that of a hobbling old man who had misplaced his cane.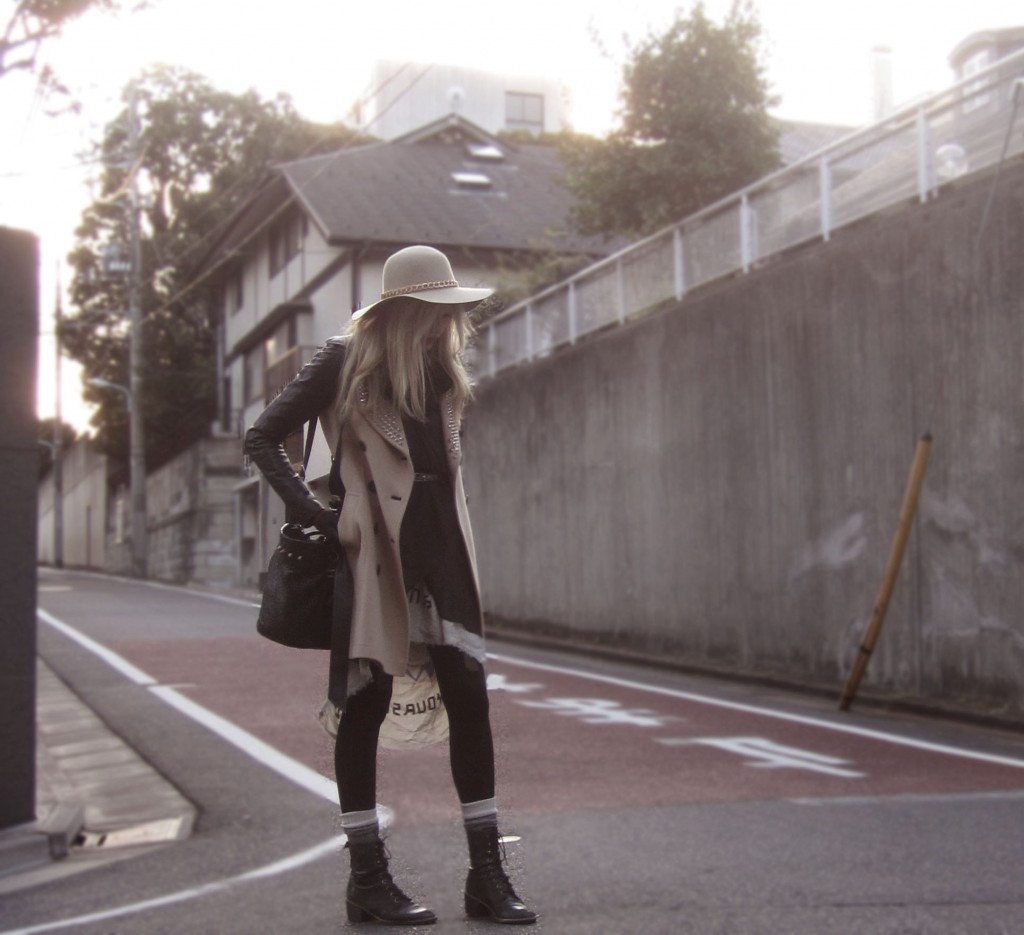 And so I could not run, I could not walk, and most definitely could not face stairs without a woeful reminder that my body is made of parts that can break. I am not an infinite machine, I will get cancer someday, the third wrinkle developing under my right eye will eventually deepen, and I will die.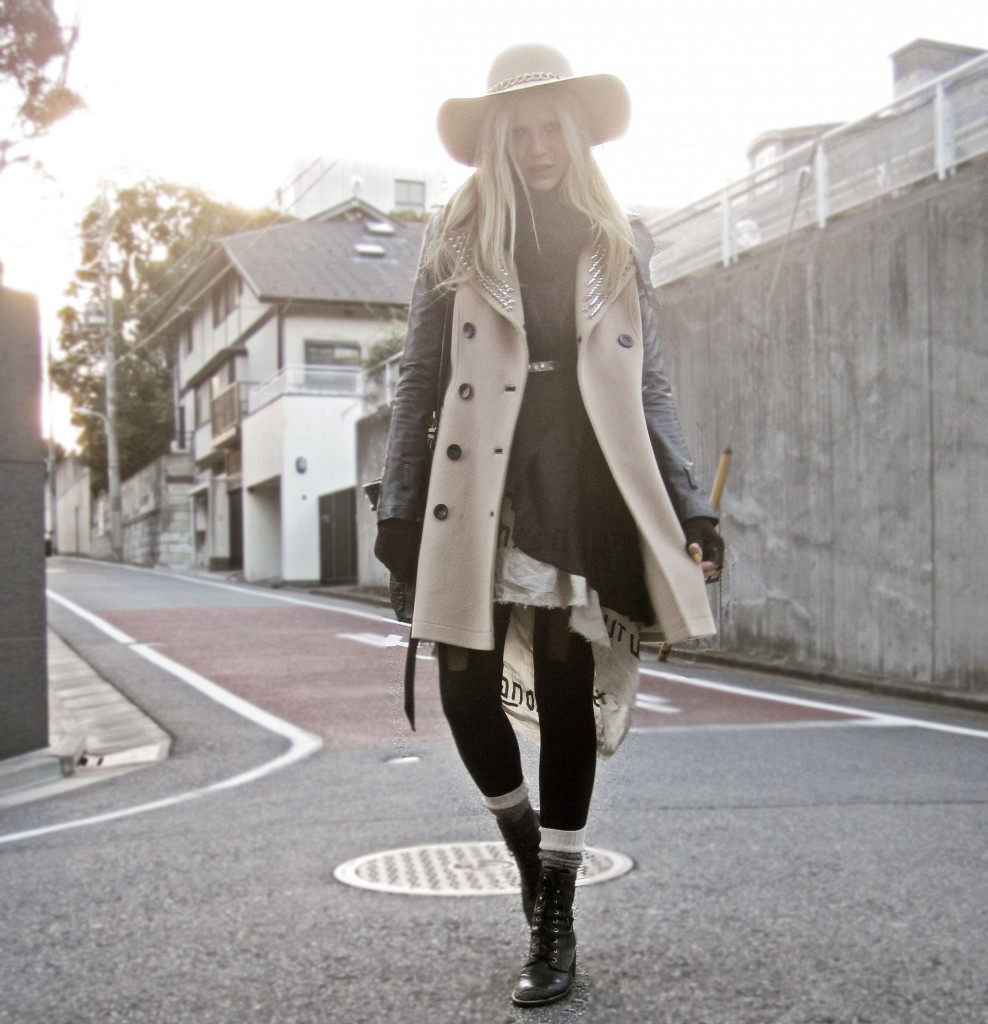 My knee is almost better now. I ran thirty minutes today with no pain. I came home and vomited up all the peanuts I ate for dinner. No more senseless sprinting with joy, and no more peanuts.
Location: Daikanyama
Hat: Egoist
Shoes: Dr.Marten
Leggings: Sena NYC
Jacket: Laguna Moon
Sweater: Comme des Garçons 
Dress: Bernhard Willhelm 
場所: 官山町
帽子: エゴイスト
靴:ドクターマーチン
レギンス: セナNYC
ジャケット: ラグナムーン
セーター: コム・デ・ギャルソン
ドレス:ベルンハルトウィルヘルム
5 responses to "Running and Peanuts"