Smells Like You're a Grown Up.
I'm sitting at Denny's drinking a small glass of beer to cure my hangover from staying out until 9am and talking myself into a relationship that I didn't know I wanted. The road to alcoholism is filled with carbohydrates. Liquid bread. Mister beer, I'm not quite sure that this is working between us.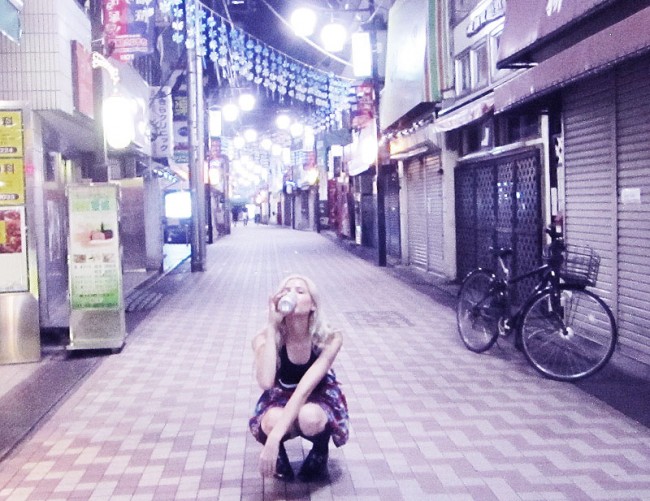 Drink and eat like a salaryman and you will surely look like one too. Tired eyes and empty motions moving through the day. The friendly reminder of yesterday's debauchery weeping from every pore in the hot summer sun. When we were young these were the smells of our Uncles and Grandparents, whiskey breath and beer sweat, dried up old cigarettes. This must be the evolution into adulthood, not that sweet romantic comedy we once saw on TV before our hormones knew how to function, but instead the dark living room dimly lit by informercials and pieces of inappropriate TV shows we weren't supposed to watch. Hope came knocking on my door once but I was too drunk to answer.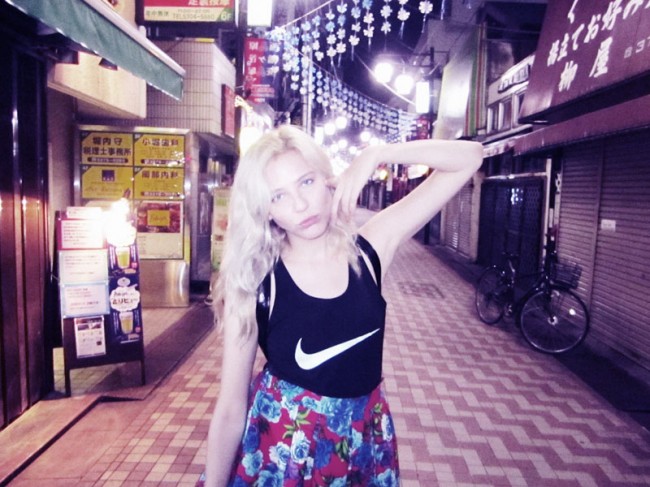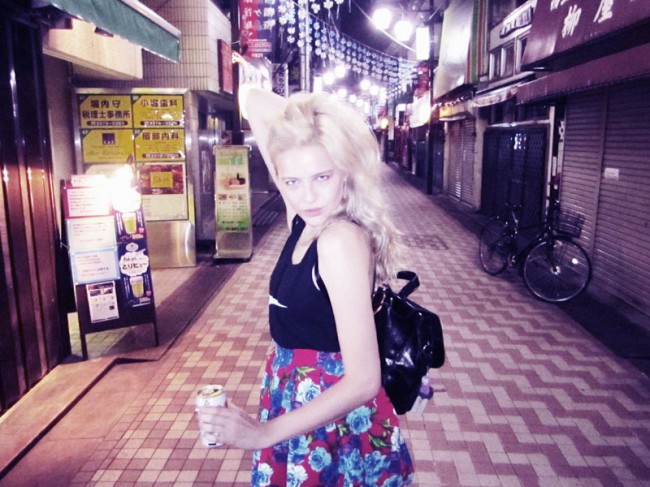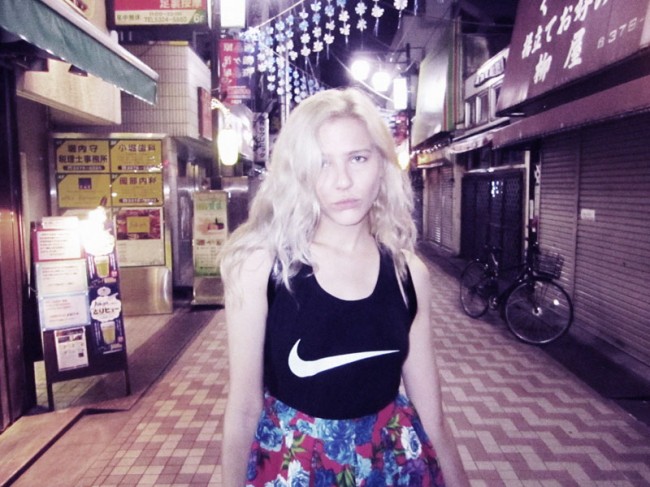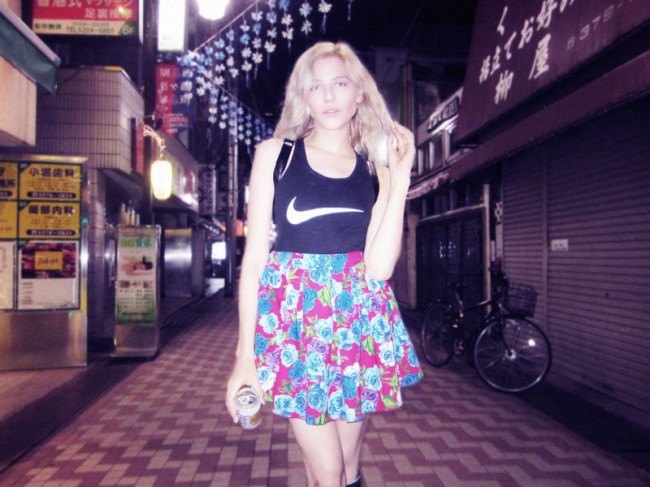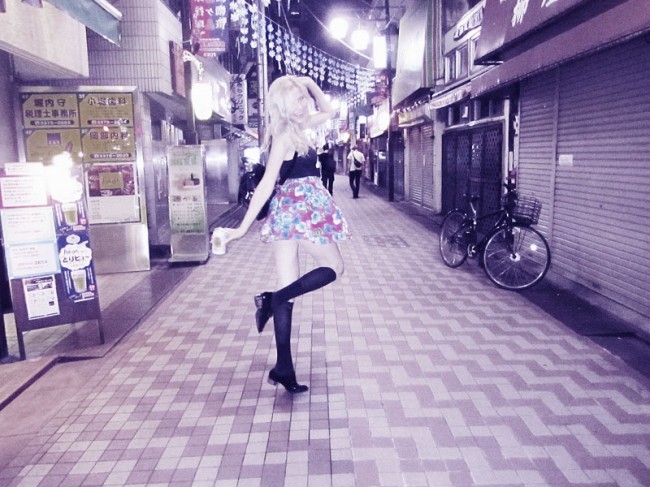 Neighborhood: Sasazuka
Shirt: Nike
Skirt: Nomine
Socks: Nike
Shoes: Jeffery Campbell