Days in New York, Part One
Four or five years ago I was living underwater. Something about my developing brain made it easy to hallucinate during waking hours. An unwanted meditation, I'd slip out of reality and watch layers of my imagination melt into the active world in front of my eyes. Most days I thought I was going mad, I worried I'd never be able to wake up from my waking day dreams. Now I find myself missing those days of unintentional creativity.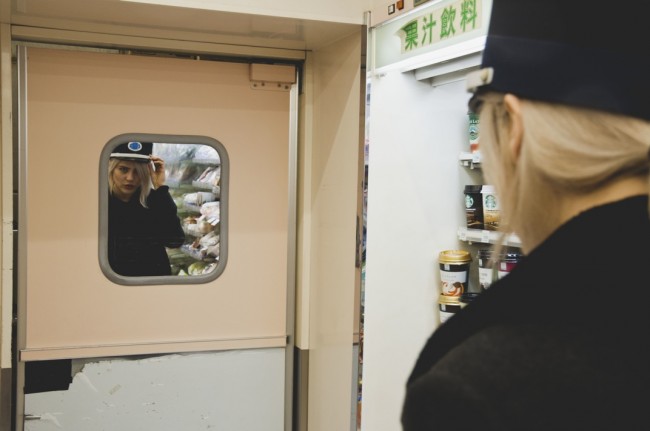 It was at this time that I had quit modeling. I worked in Gramercy as a hostess in a restaurant for twelve dollars an hour, five days a week from eight AM to four PM. In the morning I'd wake up at five to commute to my gym in midtown to run for an hour before going to work. By four PM I was an exhausted shell of a human being. I'd meet Jennifer at Whole Foods in Union Square and eat my dinner in the park outside before falling asleep on the L train back to Brooklyn.
I was living in a small bedroom in Greenpoint that some chump had managed to charge me a four-hundred dollar finders fee for. There was black spray paint on the walls and an old mattress on the floor. There were no windows and the thin walls let me hear the unfortunate ongoings of my roommate next door. His sexual exploits and poor choice in music suited his bad hair cut and punk facade. Our only interactions were through knocks on the wall and aggravated groaning from my side to his.
Weekends were spent with Johnny and Laura in BedStuy. They were living at David Armstrong's old brownstone in one of his guest rooms. Johnny was a struggling photographer from Scotland and Laura, his girlfriend, was my old cohort from my first trip modeling in Tokyo. Laura stood nearly six feet tall. She had an enigmatic personality that she used to spout a lot of bullshit that she knew nothing about, with such an unknowing charismatic grin that you didn't even care. The older men fawned over her and her long legs, that vibrant innocence of being twenty years old in New York City.
Back in Tokyo she and I would go out doing interpretive dance on Lexington Queen's empty alcohol soaked floors. There was a DJ perched high above the ground. We'd put our written requests on paper slips into a silver bucket with a drawstring that pulled up to his window, songs like, "Sweet Child of Mine," and "Paint it Black" by the Rolling Stones. His hand would reach out from the window, and if we were lucky minutes later we'd hear our tunes. We'd dance alone for hours, leaping across the floor and dragging each other from one end of the room to the other by our long model legs.
Laura and Johnny and I formed a trio, we spent nearly every day together. On some nights they'd sneak me into David's house to sleep in one of his other lavish rooms. I'd fall asleep surrounded by books in a huge old bed with lush duvet covers that smelled like smoke and experience, listening to the hushed noises of Laura and Johnny fucking in a creaky bed down the hall.
Photo by Alex Thomas