Tokyo Fashion Week Kick Off Party
It's pretty windy out, I have to hold my oversized Game of Thrones winter coat closed with one hand and my bike handlebar with the other. My tiger print vintage duster is wrapped up in a knot so it doesn't get caught in the wheels as I ride. I'm going to Roppongi, hell in a hand basket, scum of Japan. On the sidewalk there are so many foreigners I feel like I'm in Times Square, but I'm on my bike so at least they don't mistake me for one of them. Tokyo, resident, well…for six months visas at a time. After briefly getting lost and riding an escalator up and then right back down again, I manage to find the entrance to the Maybelline event, which obviously enough is marked with a giant illuminated Mercedes Benz right outside a store front plastered with giant lips. My hair is freshly bleached and toned from five hours of sitting in a chair at Toni & Guy, my Mcqueen sweater is drapey enough that no one knows that I sat in my room binge eating for six weeks while I was waiting impatiently for my visa extension.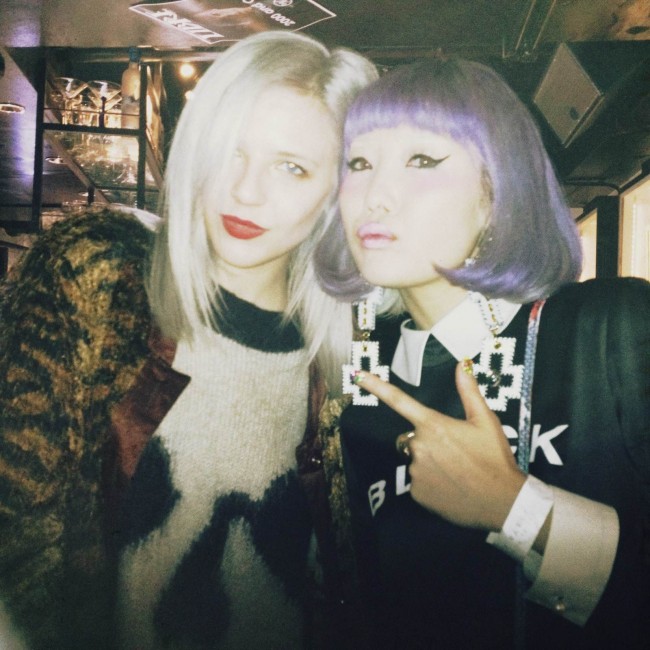 Me and Mayu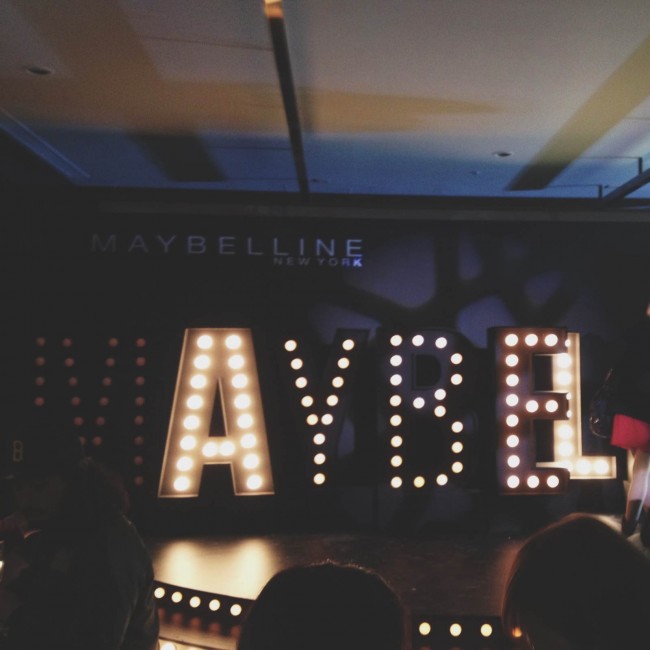 Just up the stairs is the main room. One of my favorite old make out partners is bartending, he's surrounded by little plastic cups filled with M&Ms and hot dogs that have the word Maybelline imprinted in the bun. I bypass the useless calories and grab a glass of the only alcohol available, a smoggy champagne flute filled with sparkling sake. There are booths were you can get your hair chalked or your nails done. I don't want either of those things, who wants to walk around an event with wet nails? I find Jeremy, it's the first time I've seen him since I came back from New York. I remark that the music is terrible. The DJ is beautiful, but no amount of brain washing could ever make me enjoy that shitty electronic clubby dubstep music. I say that I should start Djing shitty clubby dubstep music too. I look around, the DJ is in the booth with some Japanese girls, they are all jumping around and smiling. I say to Jeremy, "I don't understand, are those people actually having a good time?" He looks at me very seriously, "Sasha, of course they aren't having a good time. No one here is having a good time, that's the great secret. Everyone is pretending to enjoy themselves but inside they feel just like us."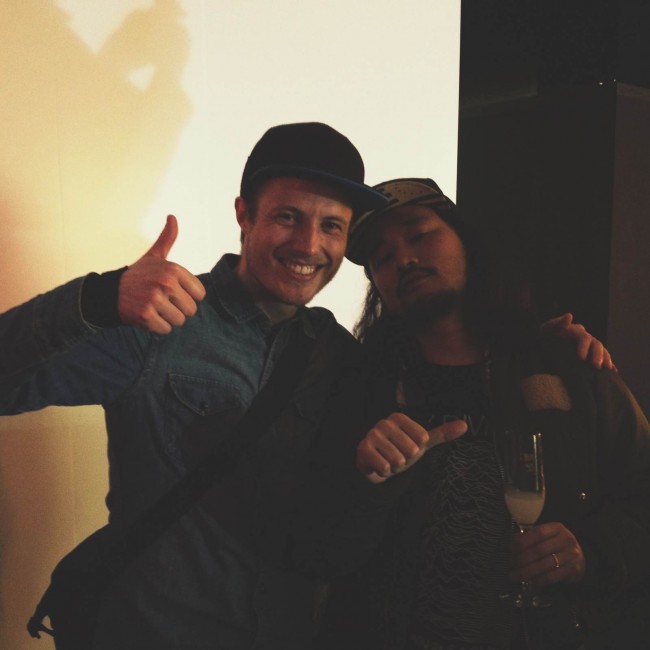 Fabian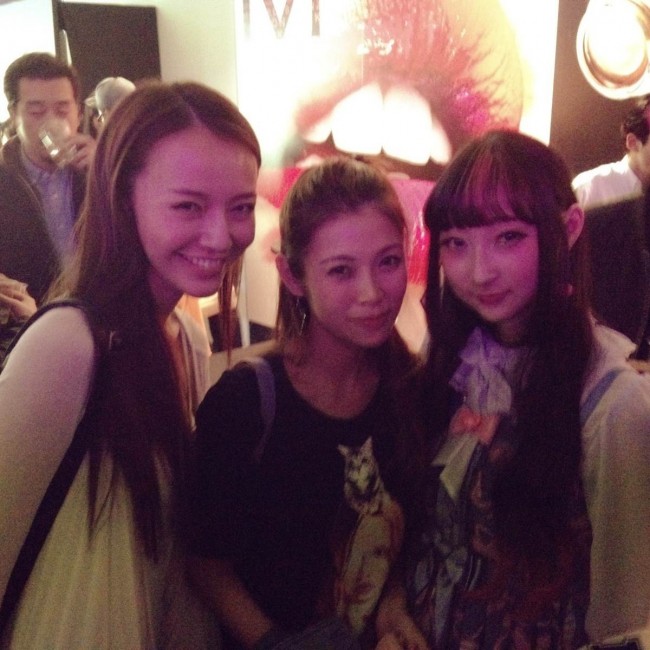 Viviane Sheep, Cheesie Ringo, RinRin Doll
I feel obligated to blog about something, so I decide to make use of my time by walking around and photographing men that I find attractive. Some of them are just dressed really well, others have pretty faces. I am too shy to go up to the boy with bleach blonde curly hair in a suit who looks like he stepped out of anime. I am not too shy to approach all the others. Once I start I get the hang of it. It's not even embarrassing. It's Fashion Week, everyone wants their picture taken. On my adventure around the room I run into numerous fashion editors and photographers and people that I've long forgotten the names of from years ago who somehow remember who I am. I catch up on the gossip. Fabian is shooting for Vogue on Monday, editor Acco from Glitter has moved to Nylon, Misha is being followed around by her sulky ex lover with gaunt cheekbones and long wavy hair tousled in his face.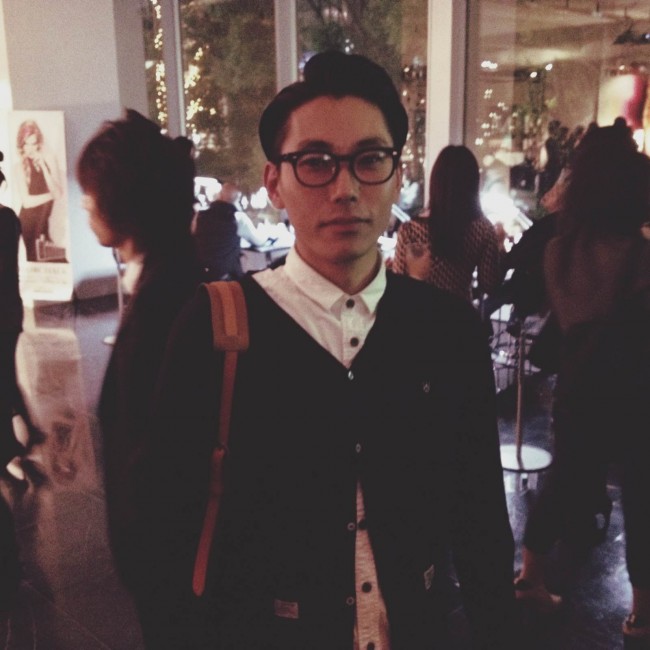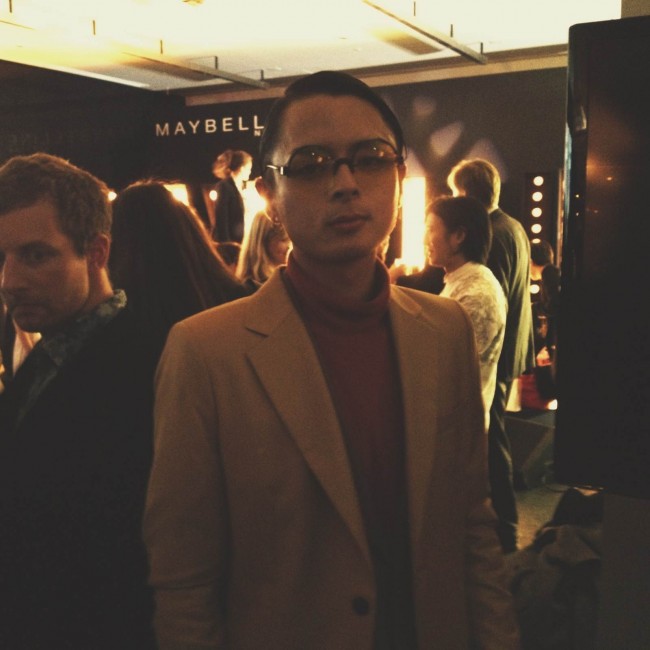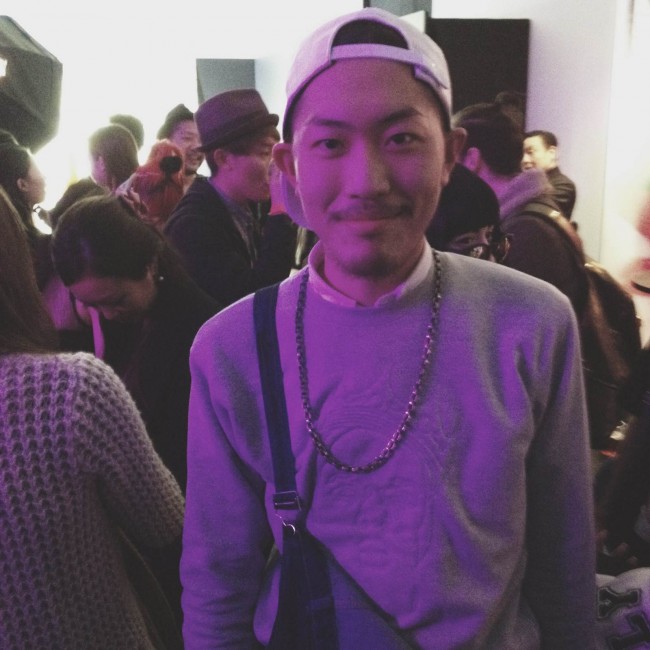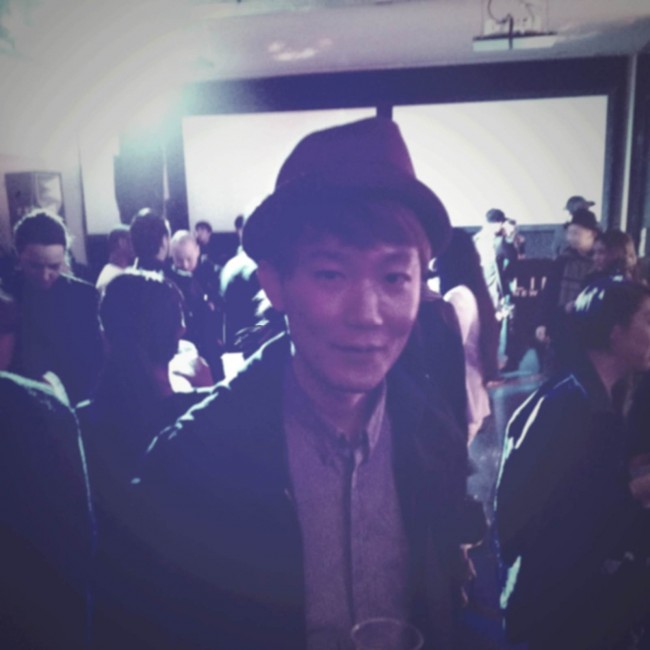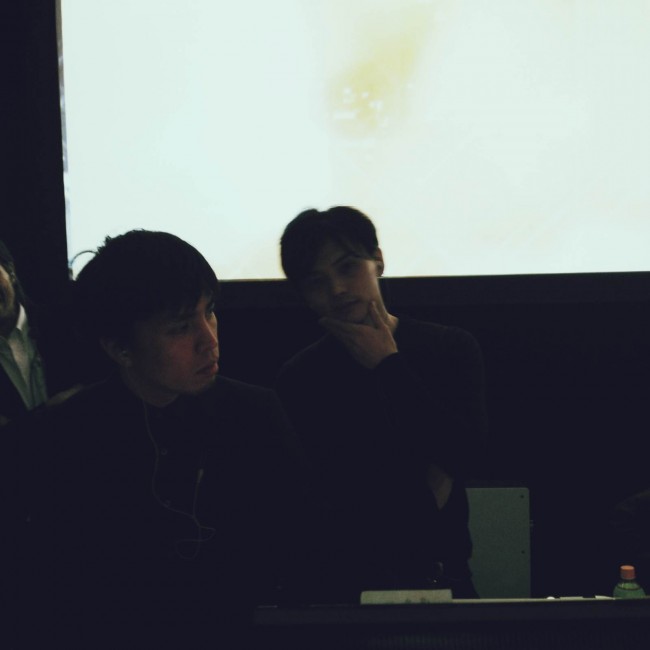 The event is over. I stop at a Maybelline vending machine downstairs and press option number five for some chapstick. I collect a gift bag from the door people and empty the contents into my backpack, once again rolling my jacket into a knot and hopping on my bicycle to head to club Origami in Omotesando. On Aoyama dori I run into Jeremy exactly as he is arriving. I hide from a nearby police officer and lock my bike illegally on a pole outside. The doormen ask for my ID and to peer into my bag with a flashlight, for unknown reasons they decide not to confiscate my free floating bottle of Jim Beam. Fabian, Acco, and Mari (S Cawaii) show up at the exact same time. We all say, お久しぶり! (Long time no see) ironically, and head into the club. I get more chapstick at the front door. I have three chapsticks in my bag now.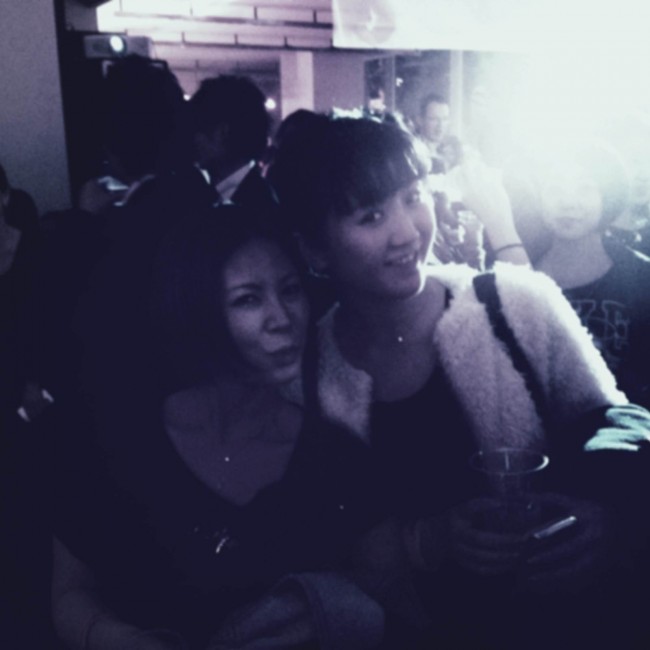 Acco (Nylon) and Mari (S Cawaii)
Mai chan (Maisassygirl) is upstairs in a booth looking exhausted from jet lag. I toss my coat into the back corner and go to find Yoppy (Little Sunny Bite) who is finishing her DJ set. She ever so sweetly hands me her drink tickets and heads home. Misha takes over, Djing with her ipad. The most serious looking ipad DJ I've ever seen. This is all in a small back room that I didn't know existed in Origami. It has it's own bar, and the bartender is from Romania. I ask him if my drink ticket qualifies me for a whiskey, he says it does. Any whiskey, he says. Surprised and delighted I point to the shining bottle of Laproaig on the top shelf, I order it on the rocks. He shoots me an over pour and a nice smile.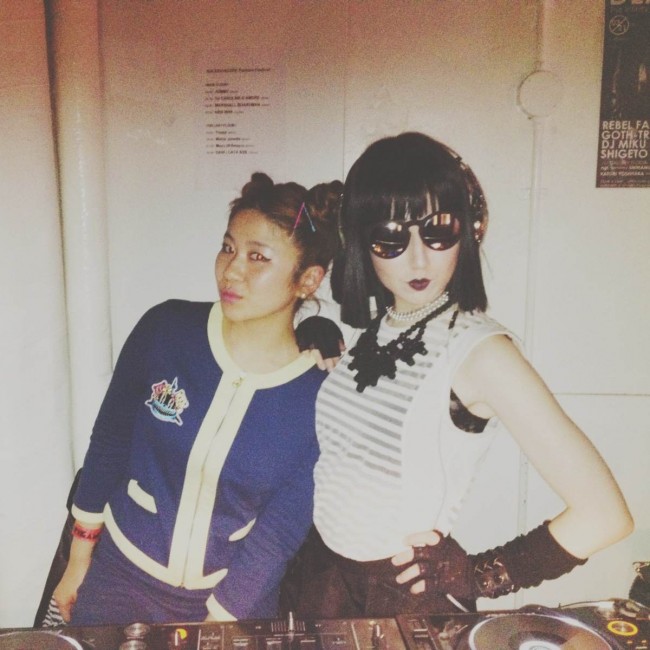 Yoppy and Misha Janette
My hair must be looking good, because people want to talk to me. I'm drunk enough that I can entertain with my conversation, but about nothing particularly important or interesting. Jeremy and I very seriously discuss creating hand signals for the upcoming fashion week, the You should come meet this person signal, the I'm just hitting on this person, leave me alone signal, the Please rescue me from this boring person signal. I make a note of it in my phone. There aren't any cute boys left in the room to look at, I mean the bartender is okay looking but he's white, and apparently I'm racist now. A tall foreigner with long hair and poor clothing choices comes up to me, he might be handsome if he wasn't wearing that t-shirt and those pants. He is noticeably intoxicated, he leans on the bar with one hand and tries to talk to me. Everything that comes out of his mouth is obnoxious, "Everything happens for a reason," he says. I hate that saying. "Then why are you hear?" he asks. Like that means something or proves a point. I get annoyed and wish that I had already created the Please rescue me signal. Irritated and drunk, I say my goodbyes and collect my coat, tie my duster back into a knot, and ride my bike home.