Saturday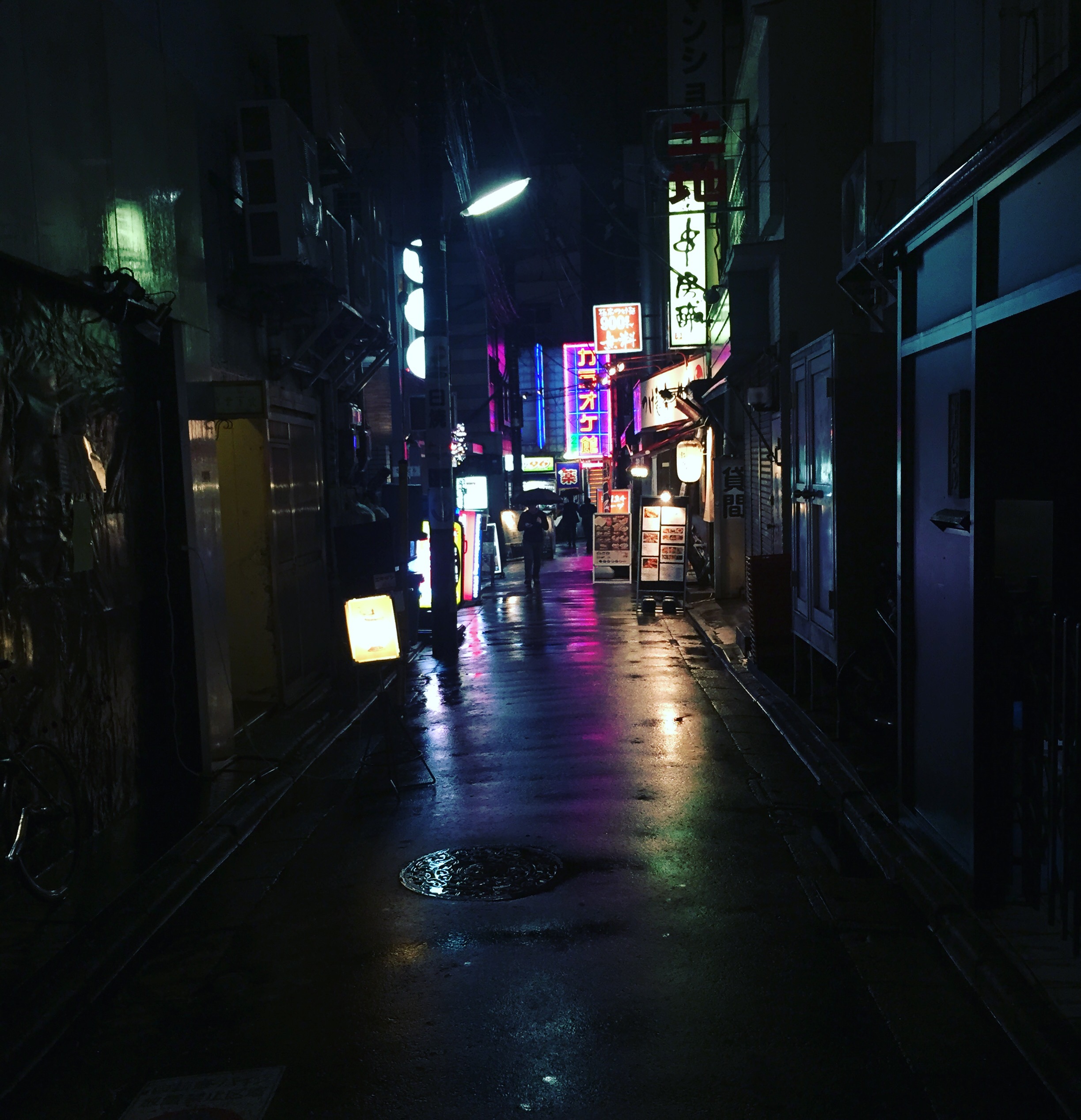 He had a comfortable tongue, the kind that felt like a pillow in my mouth. Normally I'm adverse to having so very much of someone's tongue in my face. A tongue is not a penis, it should not reach the back of my throat, should not make me gag, should not pummel in and out like an inexperienced dick attached to a young boy. But his tongue, so comfortable and soft, floated quietly against mine like a feather in the wind.
We'd had a few drinks prior to returning to his house,  Ardbeg on a thick sphere of ice, ginger infused vodka. It was 5am and raining, our umbrellas knocked into each other clumsily as I gripped onto his European style sport coat. My leather boots were wet and my socks wetter. They made a nice, "dunk dunk dunk" sound as we walked, I remarked that I liked the sound, he liked it too. The elevator climbed to the ninth floor, I stood for a moment overlooking the massive Tokyo highway, the building heads clouded in a misty cover.
I sit up in bed eagerly, he lays next to me, back propped up by a pillow stolen from the couch. "If theoretically, you could torture another human being in a simulated environment, would you do it?" I can feel my blood pressure rising and my eyes glimmering at the prospect. "No," he says. A resounding no. And we question briefly the motives of desire behind this thought. A sick pleasure? Excitement? Curiosity? Yes I'm excited, yes I'm curious, no my intentions are not malevolent. What if simulated person was yourself? To see the terror in your own eyes. I can't explain why but I would like to see that.
Uncomfortable with my own thoughts, I move from his bed to the kitchen. It's a studio so they are all in the same room. The fan is on above the stove and it hums gently. I light a cigarette and sip from a can of golden Japanese beer. Dressed in his graphic white t-shirt and my own golden shimmering pants, fresh animal printed socks he gave me to replace my own. The room is warm and lit only by a small lamp next to the bed.
Suicide runs often through my mind but is muffled by the ups and down of existence— they are haunted by the anticipation of a new adventure and the thought that maybe, one day, my mind and body will be forged into a giant robotic spider. My thoughts of suicide are that of curiosity, not sadness or pain. If I cut my stomach open to reveal my insides, could I pull them out like a magician's scarf? How long could i withstand the pain until I would faint and die? "Doctors get to do it all the time," I say, as I find myself digging a deeper hole of insanity. The thoughts you keep to yourself— shoving a little boy into oncoming traffic, or puncturing the flight attendants skull with a fork fresh from that plastic airplane packaging. In a world so devoid of shock, who would stand up to restrain me? Or would everyone pull out their phones instead? What would her face look like after a year of rehabilitation? Would she become an inspirational story and write a book that would be more successful than mine?
The kitchen knife next to me glistens in the drying tray, I smile and remark to remain watchful in his sleep, take a puff of my cigarette, and return to bed.