Fighting the epidemic of Passion Pay- UM New York
Although not unique to many of the designers I associate myself with, UM is another small brand on the rise with a do it all yourself mentality. "I design, I market, I spend hours retouching the photos myself," designer Um Jeong Park says while eating from a plate of cookies given to us by the cheerful owner of Treff coffee shop in Kyunglidan. Although she would like an intern someday, she refuses to hire staff until she can pay them properly for the hard work at hand. Having studied at FIT, interned, and worked in New York for years, Um can appreciate the efforts required to run a brand.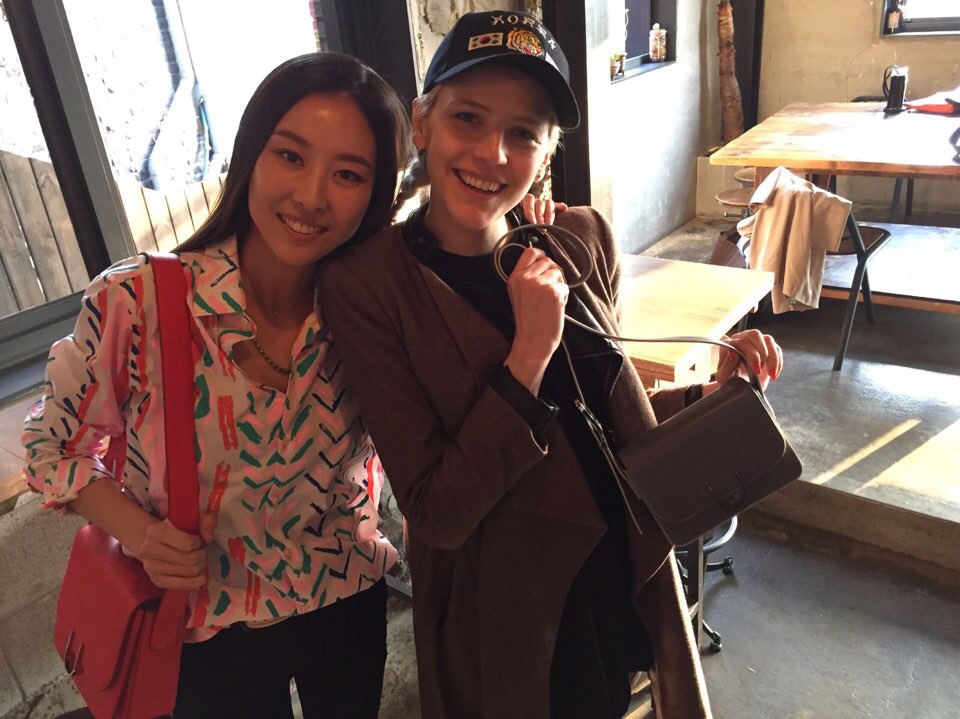 "Passion pay," is the name commonly used for unpaid fashion workers who are based in Korea. An idea not new to anyone who has dabbled in the fashion world, from models to interns to photographers. It is systemic of an idea that fashion is a world in which so few are privalegded to enter that the work itself is a membership in which you pay your dues. There are few places in the world where creative work in fashion is able to provide the means to survive, and as we head into the uncertain future flippant with social media, one may wonder when those at the top will start offering pay in "likes" or "tags." (If that isn't happening already.)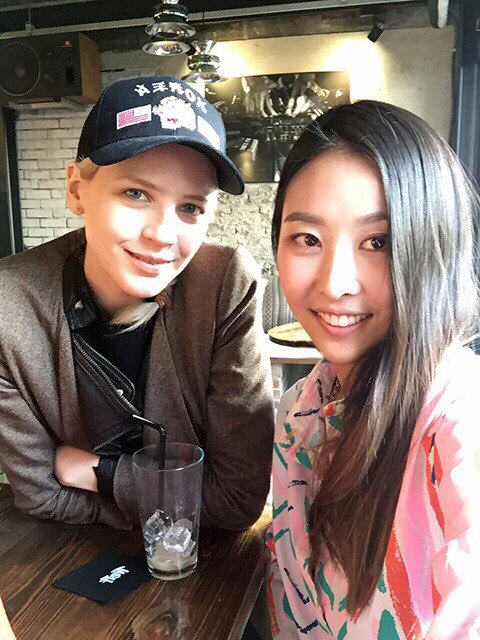 UM paid her dues in New York much like we all have, and reeling from a recent break up, she found the perfect timing to return to Korea to start her bag brand fulfilling a long sought after dream. The calf leather, sourced from Italy, is smooth and durable coming in different facets of eye popping and demure colors. Her signature U closure is both eye-catching and used practically as the buckle for her straps. Um Jeong Park is distractingly beautiful, and the more I pry at her personal life as we sip our coffees in the sunlight, the more she radiates.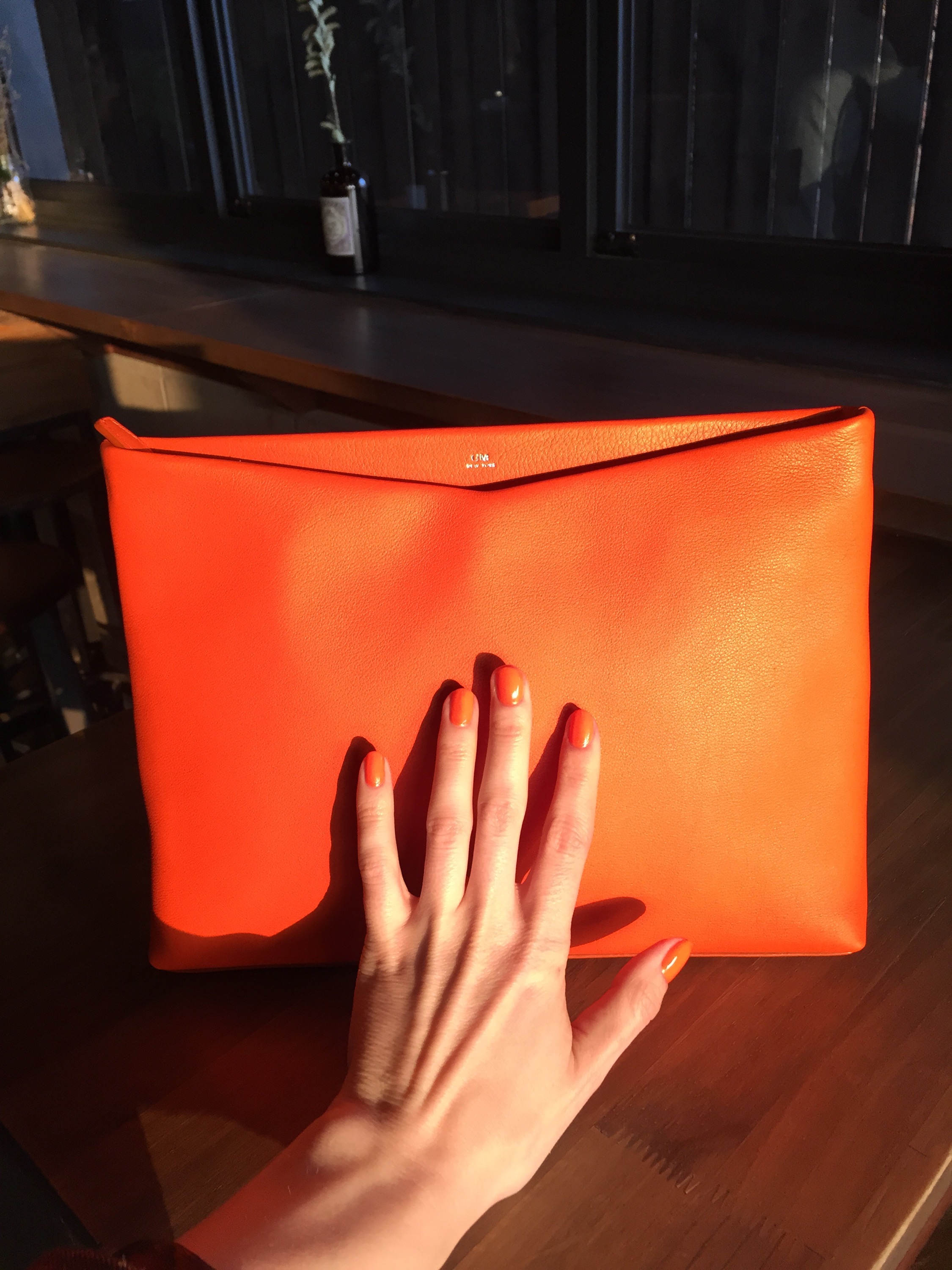 We pester a customer sitting counter-side to take our photo together, then we move on to taking over the entire front of the shop, setting up the bags in the idyllic lighting atop the carved wooden countertops. One bag after the next, the signature U, a few clutches, a basic black beauty with an outer V pocket. We talk about clutches, I say that I could never use one. I have a backpack that I carry with me regardless of it's use. I always need need three different notebooks just in case I ever "feel like I should start writing again," and contact lens cases engrossed in whatever food that found it's way out of the wrapper. Looking at UM's bags, I wish I could be that girl who wears skirts and carries only practical things that she needs.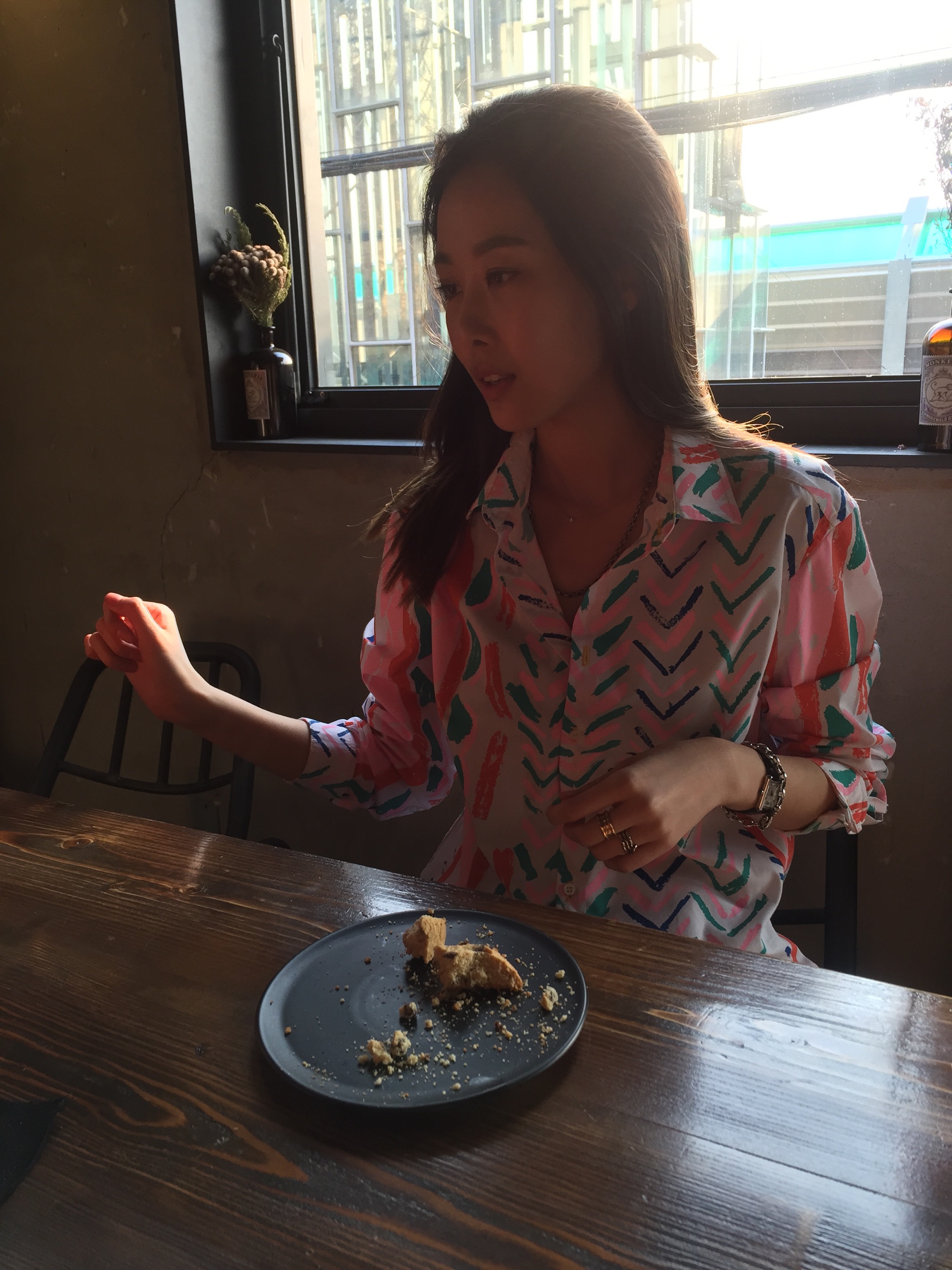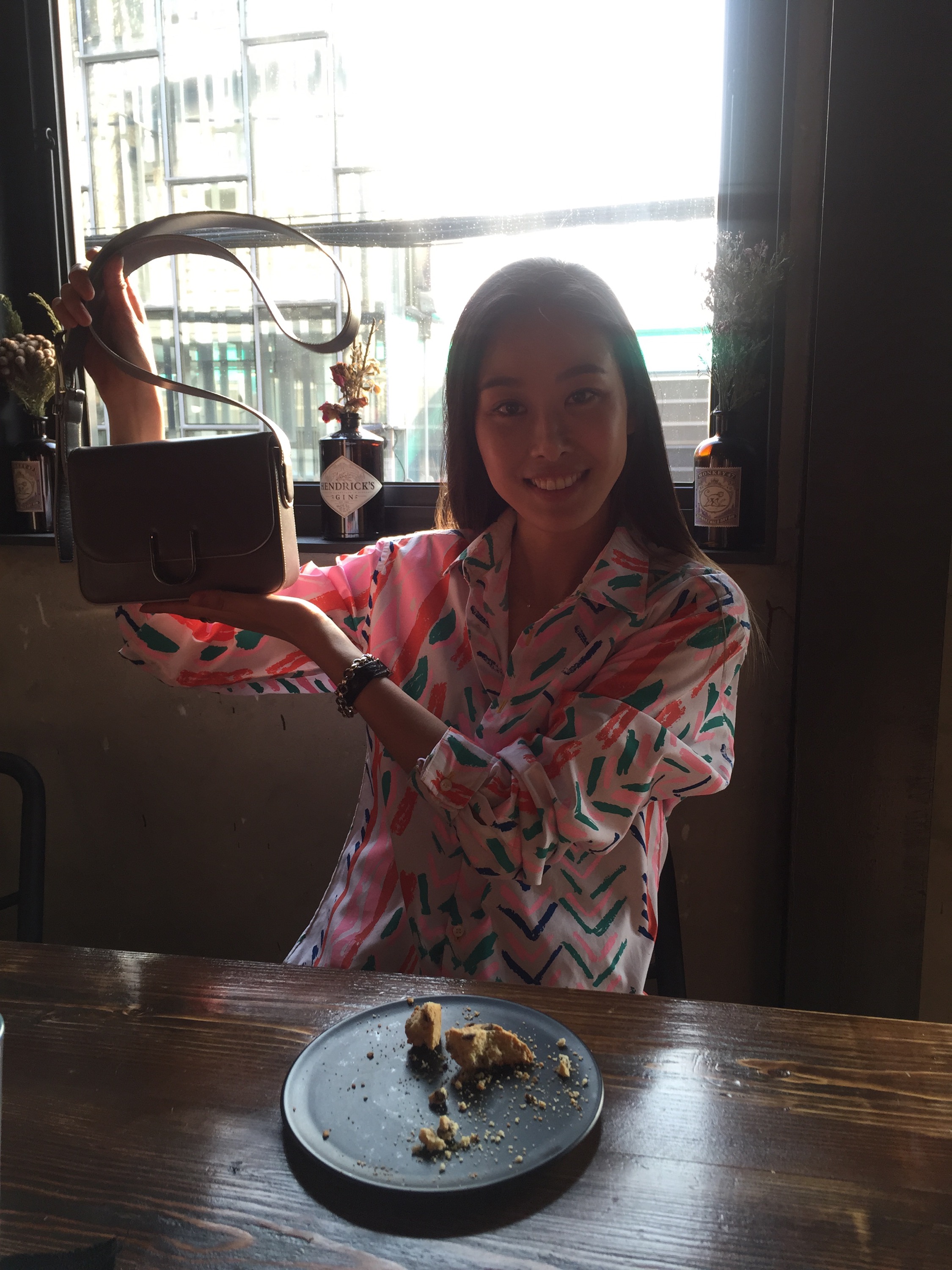 Find out more about UM at www.UmNewYork.com