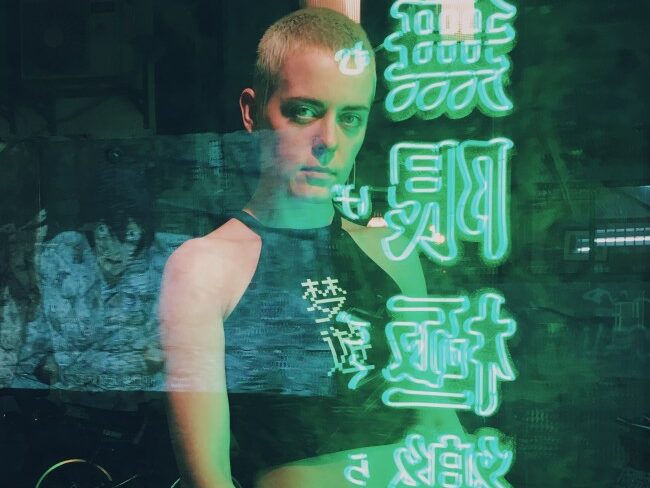 Foreword/Introduction:
I spent the majority of my twenties lost. The concept of a well-traveled and independent thirty-year-old woman wasn't around then. I lacked role models and felt like an outsider, outside the social constructs built by our rigid society. I felt like a loser. My opinion of myself hasn't changed much, but society has – ever so slightly. I imagine how differently I might have viewed my life had I had mentors and friends to look up to, or how women like me might see our futures differently if women over forty didn't disappear into a void deemed too unattractive or too irrelevant to be heard. We all love our mothers and grandmothers, and yet middle-aged women are not given platforms to be heard and respected. I started this project with the hope to give younger people a different vision of the world around them and the futures that could await them.
Even still, I am not interested in showing a false, idealistic view of life. In the age of social media we are disillusioned with perfection and performance. Success, I believe, is an imaginary burden we place upon other people and ourselves, and it emotionally destroys us. The idols and friends that we follow are just as entrenched in misery (and happiness) as the rest of us, as no emotion is sustainable permanently. We are always ever-changing.
LATE BLOOMER: Alex T. Thomas
Upon my introduction to Alex, I hated her.
I was in Korea at the time on yet another modeling contract where my total earnings would amount to working for less than a dollar an hour. On the day that Alex first emailed me, I was on set for an infomercial for a soda maker.
Dressed in pure white under the florescent lights of a staged kitchen, I smiled cheerfully with my fake husband as we transformed average tap water into a refreshing spritzer. For five hours, we were slapped in the face with buckets of water – smiling with eyes open – while a high speed camera captured the droplets of water splashing on our faces. Throw bucket, get soaked, dry and restyle hair, redo make up, throw bucket again.
I got home that day and read Alex's epic novella professing her admiration and longing to live my life as a model in Asia: to be immortalized in magazine print, to live out my life, her fantasy. I rolled my eyes and thought about the long hours I had spent working for free, my empty checking account, the countless friends I'd had to rely on, and the fights with agencies who refused to pay me. If I hated my life, as I did, how could anyone possibly want to make my mistakes?
But that is Alex Thomas. The eternal optimist to my pessimist, and the cheerleader to my inconceivable passions. She dreams bigger than reality often allows and chases the impossible with bright eyes and a heart of gold. Without having met her, I might have lost the spark that makes life worth living.
Much like myself, Alex is interested in (see also: distracted by) too many things. Back in her hometown of Seattle, she worked at a renowned video store. Surrounded by and obsessed with movies, she tried her hand at film-making. But then there was graphic design, and illustration, and photography, and modeling. She fell into the trap of juggling too many plates in the air and for many years that's how it remained. She was comfortable and secure, in a six year relationship, close with family and friends, but she wasn't growing. At twenty-seven she took a leap and moved to Seoul, Korea.
S-"Do you miss your life in Seattle at all?"

A-"I did at first when I blindly moved (to Korea), starving in a frozen basement. But that was five years ago; my Seattle life feels like a whole different person, a different lifetime. I was so naive then. And now, too, but in a different way."
S-"When you first moved to Korea, what did you do?"
A-"I cried into green tea ice cream tubs, got fat and got duped out of money with lies about jobs, and spiraled into despair for six months of frozen tundra at a time. That's all I remember. It got better when I went to Thailand and then snuck into Seoul Fashion Week, but that gave me a fake sense of superiority. I learned a lot of life lessons really fast whether I wanted them or not."
Fashion week in Seoul has become a place for non-Koreans to wear their Sunday best and have their street style picture taken. Alex was one of the first people to infiltrate the event; years ago, any foreigner attending would often be mistaken for a celebrity. There's a great photo of Alex surrounded by paparazzi, on top of the world. I believe at that time they mistook her for Agyness Deyn (another short haired androgynous-looking model). Nowadays, fashion week in Seoul is overrun with "nodels" (not-models) trying their luck at internet stardom. All good things must come to an end.
Despite her celebrity fashion week experience, what Alex didn't know – and what many people don't seem to know – about working in Asia as a model is that you do not go to that continent to start your career. Before Instagram girls and English teachers parading as models flooded Korea, there were models sent there from agencies back in their native countries. Typically, these young men and women would be experienced enough in the field to be able to work abroad, and a place like Seoul or Tokyo was a prime place to build a portfolio because of all the quick magazine editorial work. Even now, the chances of working with an agency in Japan or Korea without already being a working model from another nation are still slim, though increasingly more possible due to changes in the industry (social following vs actual ability, 2018).
Alex didn't know that it would not be easy to pack up and become a successful model in Korea. And so Seoul was brutal and cold, as it often is.
A- "The struggle was hella fucking real. My former self was riddled with self-doubt and panic and anxiety and I crumbled. I had to rebuild from the bottom, abroad. There were so many ups and downs, but I can't trade any of that or I wouldn't be who I am now, and that is very important. I met twenty-two-year-old expats in Korea and Japan, and I think about their formidable years living abroad, those years shaping who they are when they're still piles of playdough with an endless array of freedom. I used to compare myself, my age. What If I had left America sooner? What if I was younger? Would I have had a better head start? What was my goal anyway…"
"There were so many 'YOUTH' related contests I couldn't enter then and can't enter now (best twenty-five photographers under twenty-five!). I don't see a lot of people impressed with thirty-year-olds making things; no one is clapping for them. I think it's expected you just have your shit together by your thirties, which also adds so much looming stress in your twenties. Especially for women."
After six months, Alex left Korea for Japan. She had moved there once before with her boyfriend in 2011, but then the earthquake happened a month after they arrived and their plans fell short. They moved back to Seattle. Disappointed by her ruthless experiences living in Seoul, her return to Tokyo was a second chance at an unfulfilled dream.
Alex and I shared a room for three months in a big Japanese house just two stops from Shibuya. In most Japanese homes there is a tatami room built for the practice of Buddhism. The Canadian-Japanese family living there rented it to us for a few hundred bucks a month to supplement the working mother's income. The father stayed home raising his three obnoxious young boys, and we did our best to stay out of their way. The cockroaches didn't seem to mind us at all, much to our dismay. The kitchen was a humid breeding ground for the bugs, and it was caked in a grease so thick it seemed that there had been a flood. We cleaned tirelessly to make it an acceptable space to prepare food, but the bugs still found their way into our futons and the pantries. I'd watch the spring rain fall outside the sliding glass door while Alex slept, hugging her weathered Pikachu pillow. We were too old to still be living like this but too young to be living like everybody else.
A-"A cockroach fell on my hat in the kitchen while I was cooking."
We barely left our room to avoid confrontation with the family who owned the home, but the walls were thin and we heard the parents viciously arguing daily. At night we snuck out and walked to the dollar store to buy cheap drinks and snacks. It was the only thing we could afford, and at the time, the only way we felt momentarily wealthy.
Alex dreamed of working in a hostess club when she moved to Tokyo. It was a chance to meet powerful people, and with that, gain job opportunities. She was still working during the day at a Japanese company doing web design work in exchange for meager wages and a visa. But by 2014 the hostess bubble had popped, and the place we worked at was more boring than seedy. Gone were the day of wearing Annie Hall inspired pants and blazers to work; the club had a new owner who insisted we wore skirts or dresses, have our hair down and look feminine. They cut the number of hours we were allowed to work, and sometimes Alex wasn't allowed to work at all because her hair was just too short. But she took advantage of it when she could, and she entertained both the clients and me.
Alex and I worked at a few different clubs after that: an old cabaret theater turned hostess club, a hole in the wall place run by an elegant old mama-san, and eventually our favorite spot, a private high-end place run by a hot and powerful woman. A paradise where we showed up from 10pm until 5am, sang and danced with all the other kind and wonderful women on staff, and left with two hundred bucks in cash. The ladies there ruled the club, and the men were merely accessories pouring money into our evenings. It was arguably the most feminist place I've personally worked at: objectifying the customers instead of the other way around. It was the relief we had looked for after years of working in crummy places, and for Alex, it was a chance to finally be herself.
"Hitting thirty was great because I found that switch where I didn't give a fuck what people thought of me anymore. I wasn't on anyone's radar, I could be free to not be cute, to go about my business. Men don't want women in their thirties, gross! Expired goods! Oh, that gave me so much freedom. So strange that a number could add so much stress- but the more numbers ya got on ya, the more experience and wiser you should be, right? Isn't that way better? Women in their thirties have enough experience to see through bullshit."
"Shaving my head also was a great filter. I used to spend way too much energy on caring about what people thought of me. I tried to be cute in a land of cute women which is really fucking hard. Shaving my head made it so annoying men wouldn't try to talk to me if they were stupid; they assumed I was either a lesbian or a mean tough asshole. People who approach me with my shaved head are genuine, interesting people who either A) Don't care about my hair or B) Think I am so cool they want to get to know me and are surprised by how not rude I am. I love my short hair. It was a milestone in my 'give no fucks' campaign."
For a while, Alex didn't know where she was headed. She was paying expensive rent, hustling at whatever side jobs she could manage, and hostessing had fallen by the wayside. Her mornings were spent walking the streets taking photos, and her evenings hunched over her computer editing video projects next to a Muji air diffuser. But from the coldness of Seoul to the hustle and poverty of Japan, Alex was collecting strength, power, and internal growth. She was no longer the self-doubting, panic-riddled mid-twenty-year-old. She had just turned thirty and something had changed inside her: she was direct when she spoke and less cautiously forgiving. She had become the person who no longer just dreamed of accomplishments, but made them real.
And then a friend invited Alex to Taiwan to shoot behind the scenes photos of a music video. As the new person she was, this experience on set reignited her passion for the film world: "I loved the atmosphere, it was electric for me. I want to be on production sets. I want to document, I want to make movies. I remembered my original career path again. My experiences living outside my safety bubble in Seoul and Tokyo inspired and rerouted me to focus on my original creative goal. So I started all over AGAIN with a new network in Asia. I contacted everyone I knew to let them know what I was doing, planting seeds.
"It's not easy starting over, but if you're focused and excited, it doesn't feel like work."
Since then she has worked on numerous video and photography jobs, including work for Maison Valentino. Her Instagram is a masterpiece of neon lights and moody shadows. She still lives in Tokyo, creating, inspiring, and living her fullest life.
"I have more time than I give myself, and need to remember that. If I didn't have all this time to explore life, what material would I have to write and create stories for the things I want to make?"
Alex is not ashamed of some of the realities that she has faced living an unconventional existence: living out of a suitcase for three out of five years, being homeless, and depending on her friends for support. There were times when she would walk two hours to save on the $1.20 train fare. Even now, she lives on a futon in her generous friend's living room while she waits for the ideal financially stable time to move to her own place once again.
"I wouldn't change a thing because now I really feel like I have it together (even though I technically don't). My life outline, my goals, hopes, and dreams have been figured out, spurred by baseless confidence and raging positivity. That in itself is a huge accomplishment for some people – knowing what they want to do with their life. I feel like I am on track to something and have very specific goals I am working towards which makes things theoretically easier. I have celebrated that part as a milestone."
"I've also figured out a way to experience life in all its ups and downs with a little more grace and gratitude with a different perspective. I'm not where I want to be, or where society thinks a thirty-something woman should be, but I've figured out how to be happy where I am despite the less than ideal situations."
There is a shortage of women role models in our society. I started this project to give voices to women (and eventually other humans) over the age of thirty who can inspire people who feel lost in the world, and to show that you can find your passion, your career, your inspiration, much later in life.
Interested in having Alex as your mentor? You can message her Instagram @AlexTThomas
Written by Sasha Owen
Edited by Susannah Rand