THIS IS NOT A NOVEL
THIS IS NOT A NOVEL
Written by: Sasha Owen-Longfellow
Edited by: Susannah Rand

A History of Odd Jobs
During my fifteen year career modeling, I stopped many times. I day-dreamed of working at an ice cream parlor or in an office building. I romanticized the existence of my fellow Americans and their nine to fives.
Each time I stepped away from modeling, I felt trapped in a harsh reality of exhausting, mundane, and repetitive schedules. I learned the trick to working a normal job: stay weird, quit often, and never settle down.
2002-2004
At fourteen, I started modeling in New York. A family friend who worked as a booker in the city had kept an eye on me as I grew up, suggesting that if I reached five foot eight I should come and work with her.
The first agency owner I met, Michael Flutie, told me that my head was too big for my body. He wasn't wrong. I was so thin as a teenager that my peers would joke that I had an eating disorder. I was ashamed to use the bathroom after lunch because they might think I was throwing up, so I'd hold it until a later period in the day and wait to use the restroom when no one could see me. The reality was that I ate like a human garbage can; a picky eater from birth, I lived off of processed foods like Goldfish crackers, potato chips, and pints of coffee ice cream. I'd go to sleep stuffed and wake up a size zero. It was like a super power, and despite the teasing, I knew well enough to appreciate that I had something that the rest of the world wished for: a lightning fast metabolism.
I stayed at Deidra's house in Parkslope the first few trips that I flew to New York for test shoots and castings. I booked my first job for Seventeen magazine when I was just sixteen. I had an unsuccessful run at fashion week, did some show castings, reaching second options (when you're put on hold for a job) that I couldn't fly back to New York to go to. At my high school we had block-style scheduling, which meant that I had four classes a day instead of the regular eight. I befriended my teachers and convinced them to give me work assignments remotely for three months at a time so that I could keep traveling back and forth.
By sixteen, I left Deidra's house and moved instead into the model apartment on eighteenth and first avenue for my brief New York work visits. It was a two bedroom: one small room with a bunk bed, another room with a sliding door and two sets of bunk beds. A cramped living room with an L shape couch, a tv, and a modest kitchen. My roommates, aside from my best friend Jennifer, were all older than I was, in their twenties. I remember thinking: what are they still doing modeling? They are so OLD. When my roommate Katy would leave the house to go party, I'd tell her to be careful and only have two drinks. One day, she asked me to come to the Marc Jacobs show, to which I replied, "No, thank you, I don't really enjoy live music."

2008
I modeled in Tokyo and then Milan, where I got fat for the first time. By fat I mean a size six – revolting and unacceptable by European standards. Over the next few years, I learned how to keep my weight down by exercising like a maniac.
After traveling abroad as a model for a year and a half, I was nineteen. I arrived in New York again with five hundred dollars and rented a Myspace friend's apartment off the Lorimer stop in Williamsburg. I made a fake resume with jobs like "cocktail waitress at White Swan in Tokyo" and handed them out at different restaurants along Park Avenue just above Union Square. I was eventually hired as a hostess – the kind that seats people and takes reservations – at Angelo and Maxies, a cigar bar and restaurant at nineteenth and Park Avenue South. I cooked cans of Spaghettios at home to get by on my minimum wage paycheck.
A model friend mentioned that they supplemented their down-time working for a catering company, so I looked on craigslist and applied to one of the many companies that hired out of work actors and wannabe models. They paid twenty to twenty-five dollars an hour, often a week or two after the job was finished, tax free. They'd call me to work coat check at different events, where I could pocket cash tips while sitting alone in a closet amidst a forest of slightly soggy winter coats. They also recruited me for the Ellen DeGeneres show when she was filming in New York. The lot of us, dressed in formal pressed white shirts and black pants, rushed the aisles handing out gifts to the audience members. Ellen even called us on the stage, shaking our hands and giving out hugs. She took a whiff of my hair and asked, "Did you shampoo and condition? Excellent work."
I switched hostessing jobs, moving up the street just three blocks to twenty-second street at an Italian restaurant called Beppe. The manager was a flamboyant middle-aged man named Tom. He both entertained and intimidated me with his extremely extroverted personality.
My job was simple: stand at a podium from 8 am until 4 pm, answer the phone, manually take reservations, and alert Tom to any celebrities or VIP clients who called. I spoke to Bill Cosby once. He wanted to make a reservation for his daughter, who had food allergies. He asked my name, and if I had a car, and I said I didn't. He then threatened to bomb my imaginary car if I fucked up on the food order for his daughter. I laughed, because it was Bill Cosby, and he wasn't a renowned rapist yet.
I was under the legal drinking age then – not that I drank. But my boyfriend was thirty years old and he liked to go out, so a promoter friend of mine gave Jennifer and I fake IDs from his collection. Jennifer became Connie Chung, a five foot four asian woman in her thirties (Jennifer is five foot ten), and I became Suzanne Bottoms, a five foot seven woman who who was nearing forty.  A stab of disappointment always ensued when a bouncer would look at my ID, and then at me, and let me into a bar. One afternoon while working at Beppe, I took a reservation for Suzanne Bottoms, a name that I presume is not common. I briefly considered thanking her for allowing me to enjoy the New York nightlife, but decided against it.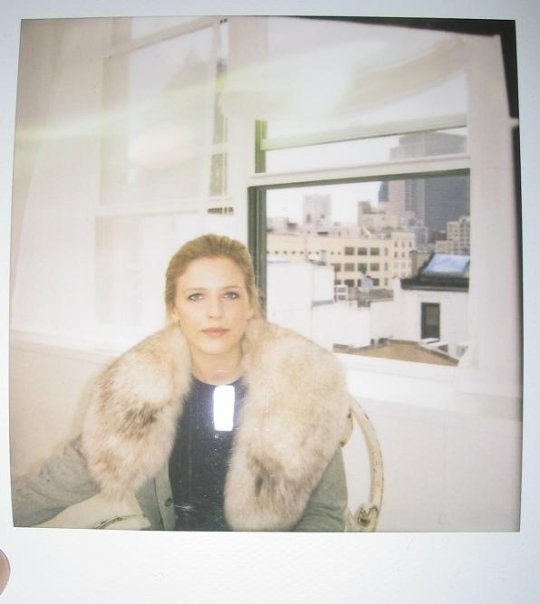 2009
Strapped for cash and open to almost anything, I browsed Craigslist for something well paying and relevant to my skills. I was living in an eight-hundred-dollar a month one bedroom apartment in a Puerto Rican building in South Williamsburg with my much older boyfriend Daniel. While he was out working, I found a listing for a job at a Dungeon (A BDSM club) around Hell's Kitchen.  It advertised high rates for angry foot play: dudes who love feet would worship yours while you raked in the cash and demeaned them for their life choices. I was intrigued and set up an interview.
I took the elevator up to one of the top floors of an old loft building. A young, feminine white man greeted me, gave me a small tour of the Dungeon's reception, and boasted about the female-owned, female-run business. I followed him into his office where he explained the foot parties and open dominatrix positions. I had always loved the idea of being a Dominatrix; I imagined my girlfriends and I dressed in expensive custom latex garments, laughing and beating the shit out of rich old white guys, all while yelling You don't deserve anything you've achieved in your life and you know it!
My interviewer said that I should do a trial so that I'd know what to expect and so he could see if I was up to the task. I said sure. He got on the floor and took my stinky dog out of my shoe and sock, and then he gently massaged and made out with my foot while I spouted various insults. This lasted about ten minutes, after which he told me I got the job. I asked him how much I might expect to be paid for something like that. About a hundred, he replied. I think you owe me a hundred dollars, I said, and left with cash in hand.
When I got home I called my mom and told her excitedly, "I got a job as a dominatrix!" She seemed less than enthused. My boyfriend was profoundly disturbed. I got my Real Estate license instead.
5 responses to "THIS IS NOT A NOVEL"